Today, I choose to share my writing reflection re: "What are the connections between the Writers' Retreat experience and your future plans." Here it goes:
The Writers' Retreat has taught me that my work is necessary for the world. It is has reinforced the notion of holding true to my dedication to banning self-censorship. It has also taught me that I need to be more disciplined. I cannot fall back into the comfortable, warm wave of reading excessively. It is too easy. I, Medea, have something valuable to say.
I need to stop admiring other authors so much (that's actually not true). Admiration, respect and empathy are crucial goals for a reader AND a writer. Dr. Zamora taught us about this in Fall 2019 when my cohort took Writing Theory and Practice (new friends, you are going to LOVE it; make no mistake it is rigorous and challenging, but it is rewarding and we ALL looked forward to Monday nights as a time to be comfortable in peer-learning).
Empathy is a special kind of currency that must be actively cultivated…I digress…The Writers' Retreat has stopped the raging weed of self-doubt from choking my ongoing expression and taking stubborn root (cue Freedom '90, George Michael; Cue gospel singer Dorothy Norwood's Rendition of "Victory is Mine" – hey Satan, get thee behind). I am not an aspiring author. I am an author. HUGE words for me. My friends in the program and Dr. Zamora know that I have a strong work ethic and that I am a bit of a perfectionist. They KNOW I am my own worst critic. However, they encourage to be kinder to myself. I need their affirmations. Listen…I grew up in a family where sharing things outside of the family was verboten. "Boca chiusa. Cosi di la casa non si dicino a nessuno! (Keep a closed mouth. Matters of the home are not to be told to anyone"). Family has seen past challenges as character flaws. You know what I don't care about my alleged "bad reputation" (cue Joan Jett and the Blackhearts"). It really isn't a bad reputation. It is just a few in my family think things, challenges, and weaknesses should be kept private.
The Writers' Retreat has improved my confidence in my future writing about my experiences with anxiety, especially in higher education. As Nives says so well, I will be unapologetic in showing my evolution. I am not completely open yet, but I am getting there. I am starting to feel more comfortable about sharing deeply personal stories. They should not remain under a rock anymore. They will be published. I know I am a great writer. My talent is huge. I'm not going hamstrung by sharing it (I'm going to do better though). It is NECESSARY to get feedback when you write. Hello, drafts? Hello feedback?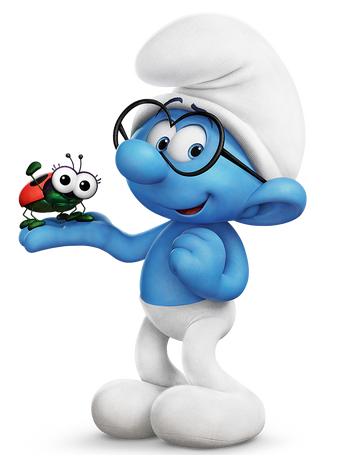 My sister has always encouraged me to write about family history, which plays a big role in my journey with anxiety. Of course, I know her well. If she looks bad in the story in any way, she will be uncomfortable (she's going to have to deal with it or guess what, don't read it). You must understand I am the blue smurf (are there any other kind?) of the family (as my sister puts it). We are different people. I relate to Dr. Zamora about taking her best friend (her sister) in small doses. That is the relationship with my sister. I am effusive, I get excited, I go from zero to "extra" quite quickly. She gets overwhelmed. Well my best friend, my beloved sister, will just have to chillax. My dad funnily enough (and in total keeping with the Italian male stereotype) encourages me to be less expressive with the men I date. Not happening. He is exactly like me, effusive, full of laughter. But it isn't appropriate for his daughter? That's too bad. I no longer get offended. First of all, he does not say it in a mean tone, just matter of factly (it is still sexist). I still call him out. Family…so complicated.
Paradoxically, my sister's children (my Godchildren too) crave my personality. We laugh, I visit them and they literally pull me back and say no, you cannot go back home. We are keeping you. These "kids" are 19, 15, and 11. I am a role model, yet I'm the fun one! I am proud of that. It encourages me even more to write my chapters with with humor, despite the fact that there is a maelstrom of anxiety in there. I also received amazing feedback in my small community.
My nephew (15) said something profound this weekend. We love you no matter what your perceived weaknesses are, the struggles you have faced. Acceptance. It gives me a new sense of freedom in my writing. That is the gift that the Writer's Retreat has made me so open to.
The Retreat has engendered great excitement (squee as the Brits say) in pushing through with my project. I have received great feedback!
The small writing community group in which I participated was special. I caught the tail end of Diana's work and I was hooked and I came in the middle of her reading! There was a Polish grandmother who obviously underwent communism asking a butcher how much meat she could have. The grandmother was completely overwhelmed and sobbed at this prospect of plenitude. Now if that is not a scene, I don't know what is! When I was in my small community today, I got some great feedback on chapter titles I have been working on. It has been difficult for me to narrow my focus. I thought this memoir was going to be about law school. The end. I was wrong. I am exploring so many other issues. I got great feedback from the other authors in the room. Here is the most special thing: my colleagues' work is rich and textured and important. We gave each other great constructive criticism, led as always by Dr. Zamora. It was a wonderful experience because we stayed in the hangout a little more and discussed issues regarding diversity and sensitivity to writing about issues such as anxiety. Thank you Jennifer! I am so grateful for all of you!
Here is a teensy, tiny question, by this time next year, I will have graduated, can I take this retreat again (on campus hopefully)? I will have finished my memoir for thesis, but hey, am I welcome again? I will have new material of some kind. I really don't want to be stuck in a cabin with a picnic basket of supplies. I'm intimidated by that…Cue "Under Pressure" by Queen. It doesn't feel very #writreaty. Be well!
Best,
Medea